Starting a hobby business or making money from hobbies is easier than you think in 2022. Thanks to the INTERNET!
We listed the most common 24 such hobbies here
Easy Hobbies To Make Money
1. Writing - Freelance Writing, Blogging, Guest Posting
If you have a flair for words, writing is one of the best hobbies that make money. You can do the following:
Freelance writing
Blogging
Copywriting
Editing
Proofreading
Writing scripts, such as video scripts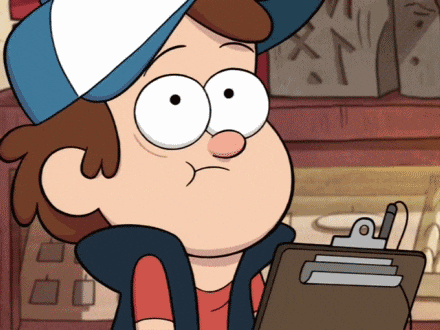 You can find writing gigs on Upwork, Fiver, WritersAccess, Guru, and more.
Most writing gigs are in the areas of tech, marketing, finance, education, health, and lifestyle.
If you are keen on blogging, you can learn a thing or two about SEO and start your own blog.
2. Reading - Get Paid To Write Book Reviews
Booklist Online, Online Book Club can pay you for that!
Reading is a passion for many! No wonder the market around it is big.
Video reviews of books with ads embedded in videos are another way to monetize your reading hobby. In recent times, making these videos has been a lot easier. Thanks to Insta Shorts, TikTok, and YouTube Shorts.
Also, you can start your own book review blog and monetize it with text ads, display ads, and affiliate links.
3. Gaming - Play, Have Fun, and Make Money
Online gaming is a booming industry! It's set to reach half a trillion dollars worth by 2028.
And many gamers are turning this hobby into a successful business.
Here are a few ways you can make money from this hobby:
You can choose to:
Live stream
Sell gaming accounts
Write guides on hacks for games
Display gaming-based video content on YouTube and Twitch
4. Browsing Online - Just Browse and Get Paid
Browsing is the most common hobby these days. It's also one of the most simple computer skills that can make you some money.
Filling out surveys
Submitting simple feedbacks after browsing something
are the most common ways you can earn some cash from this hobby.
5. Shopping - Can Shopping Be A Hobby?
Yes! Mystery shopping is $1.5 billion big.
Like shopping or window shopping?
Put your shopping skills to the test and makeup to $20 per hour doing mystery shopping.
If you want to get started, here are a few good mystery shopping job providers and resources:
6. Movies - Review What You Watch
Making money by watching movies is a hobby you can do on a laptop.
If you enjoy watching films, reviewing them either online or via videos on YouTube can help you generate passive income.
7. Pets - Pet Product Reviews, Pet Sitting, and More
All pet lovers love doing something for or about pets. Given that most pet owners spend around $500 a year on their pets in the US, it can be one of the most profitable hobbies.
For instance, if you have a pet, you can create a petstagram account for them and become a pet influencer.
If you are just an animal lover, you can make money by becoming a pet sitter or dog walker. You can also build impromptu kennels.
Creative Hobbies That Can Make Money
8. Art - Illustrations, Graphic and Web Designs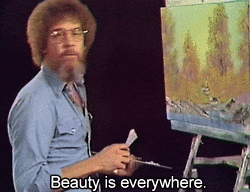 If you are wondering how to make money with art skills, here are some easy ways:
Listing graphics and illustrations on stock photo websites istockphoto.com
Creating tutorials on Upwork, Youtube, Udemy, and Codecademy
Selling web design layouts on Dribble, 99designs, DesignCrowd, and TemplateMonster
Selling fonts on websites like MyFonts
If you want to make money drawing online or creating digital art, the NFT marketplace is the latest buzzword.
9. Music - Popular Creative Way To Make Money!
There are numerous ways to make money as a musician. Here are a few ways to monetize music as a hobby.
Get paid to perform your music — join live music agencies to find gigs. Also, here are a few common places where you can find music gigs.
That's for the offline world.
Here are a few tips on how to make money with music online:
Review music for money online on platforms like MusicXRay
Sell music for vloggers, content creators, and music lovers on platforms like EpidemicSound
Stream your music on SoundCloud, Spotify, iTunes, Pandora
Subscribe to distribution services like Landr, TuneCore, MusicDiffusion, and Amuse
Create NFTs
Teach music on platforms like Teach Music Online
10. Photography - Stock Photos, Photo Competitions, and Blogging
If you are wondering how to make money with a photography hobby, here are a few straightforward ways:
There is always a need for free or low-cost stock images. Sell your photos to stock sites and make yourself some money
Become a freelancer for magazines and websites
Blog about the art of photography and editing
11. Cooking - Sell Recipes, Food Vlogging, Restaurant Reviews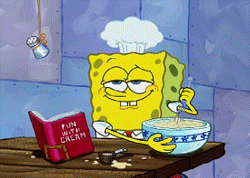 Can you whip up delectable foods and treats?
If yes, you are in luck.
Food is one of the best sources of income in general.
So is cooking as a hobby!
Here are a few ways you can make money:
You can teach people to cook online. PinLearn is a cool platform to help you get started.
You can start a cooking blog and monetize it with ads and affiliate links.
You can write recipes for existing cooking blogs.
If you are a foodie, you can vlog about food and restaurants.
You can also sell homemade food on apps like HomeMadeFoodApp and DishDivvy.
12. Gardening - Selling and Teaching
Gardening as a side hustle hobby might not sound that resounding, but there are a few possibilities to monetize it too.
Sell seedlings, seeds, seed bombs, salad, vegetables, herbs, and flowers.
Blog and vlog about your garden and garden products.
Sell garden pictures on stock photos.
Become a contributor to other successful gardening blogs.
Design and maintain other people's gardens.
Rent out your garden for events.
13. Crafts - Sell DIY Courses, Sell Crafts Online
Knitting, decorating, sewing... almost all crafting hobbies make money.
How?
By selling your crafts like jewelry, handicrafts, pottery, and cards
By selling your experiences, such as courses and training people online or one-on-one classes
Etsy is one such platform that is custom made for selling crafts as a hobby
14. Carpentry - Reselling and Teaching
Creativity isn't limited to crafts. You can upcycle old furniture, restore items, and then sell them online once completed.
Once again I have to mention Etsy as a resource here too. Amazon and Ebay are other alternatives.
However, you can create your independent online store with Shopify to sell your wooden works.
Also, you can teach carpentry online. Teachable, a course or class creator can help you do that easily.
Most Profitable Hobbies
15. Social Media - Become an Influencer Today!
Always online and sharing your life on Instagram?
You are only a few steps away from being an influencer. And influencers get paid well.
For instance, micro-influencers with 6-10k followers could get up to $88 per post.
And here is a guide on becoming an influencer to convert your social media browsing to a profitable hobby.
16. Investment - Most Investors Start It as a Hobby
Investing as a hobby is definitely one of the most lucrative hobbies on this list.
You can invest in stocks, crypto, real estate, and peer-to-peer lending, to name a few. You can start by putting small amounts via apps to stay in control of your investments.
Platforms like eToro can make your investment hobbies and trading even more fun with the concepts like social trading.
Note: Never invest without research, and as for hobbies, always invest only with spare money.
17. Driving - Make Money With Your Car
Here are a few ways you can make money with your car and driving hobby:
Ridesharing
Delivering food and other things
Wrapping up your car with advertisements
Renting out your car
Becoming a car reviewer
Restoring old cars
Amongst these, ridesharing is already very popular. The delivery sector is also booming now.
With your driving hobby, you can work for such companies as:
Uber
Lyft
Uber Eats
DoorDash
If you want to use driving as a frugal hobby, show off your safe driving skills to insurance companies. Almost all popular car insurance companies offer discounts on insurance for safe driving.
As for making money with your car, wrapping up your is one option. You can contact companies like Wrapify for such additional revenue sources.
18. Gadgets - Review, Restore, and Sell
If you enjoy fixing things and playing with new gadgets, here are a few ways:
Flip devices on eBay, Craigslist, OLX
Repair them and sell them on platforms like Gadget Salvation
If you want to make this love for electronics a serious long-term business:
Buy > Video Review > Sell Gadget is a practical plan that many product reviewers use.
Side Hustles That Can Make You Rich
19. Hair and Beauty - Blog, Teach, Test, and Promote Products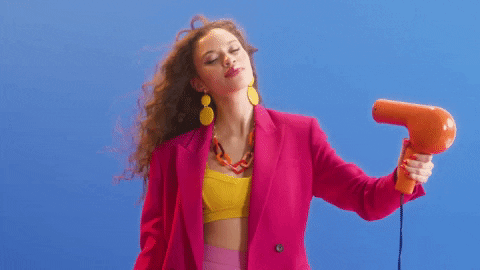 Love doing your hair and makeup?
It's time you monetize that hobby!
Promote your skills and get makeup gigs for events.
Like all other hobbies — blog and teach your expertise and passion for makeup and hair care.
Test and promote beauty products on your or other bloggers' blogs.
20. Beer - Sell, Sell, And Sell!
Beer brewing is one hobby that I can assert, "It's a good money-making hobby for guys." Also, it's a good garage project that makes quick money!
Making craft beer can be lucrative as people always look for new and exciting drinks to try.
Create a how-to guide or sell your own beverages.
21. Fitness - In-Person Training and Product Promotion
Fitness is an excellent hobby job that makes money.
Turn your passion for exercise into a new career by:
Conducting in-person training or online workouts
Promoting fitness products to your clients
Reviewing fitness products
Becoming a fitness influencer on social media
22. Sports - Writing, Teaching, and Influencing
If you are knowledgeable about sports, share this passion with others and get some income.
Becoming a coach, referee, sportswriter, blogger, influencer, or journalist are some traditional ways.
Selling sports cards, merchandise, and sports photographs are some new ways.
23. Dance - Share Your Skills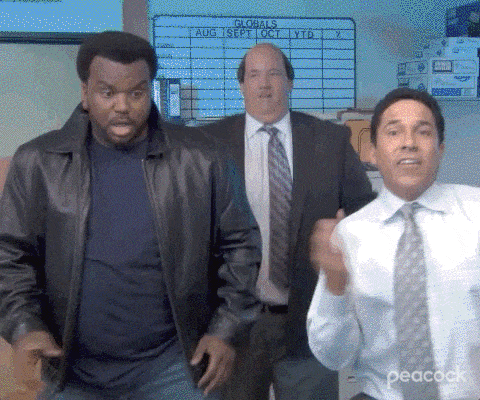 Dancing has gone viral online. Showcase your skills by creating videos, tutorials, fun competitions, and more. Share the technical aspects and behind the scenes via a blog or social media account or become a reviewer for local dance companies or schools.
24. Travel - Share Your Experiences
Travel blogging is a lucrative career!
Here is what you can do on a travel blog:
Review destinations
Create visitor guides
Share the information the brochures don't tell you
Besides blogging, you can work for a travel agency.
Or else you can create your own to help others find their dream vacations.